16th Annual Britton Fund Ride
Tahoe Valley, California
Olympic Valley to Donner Lake
May 8, 2023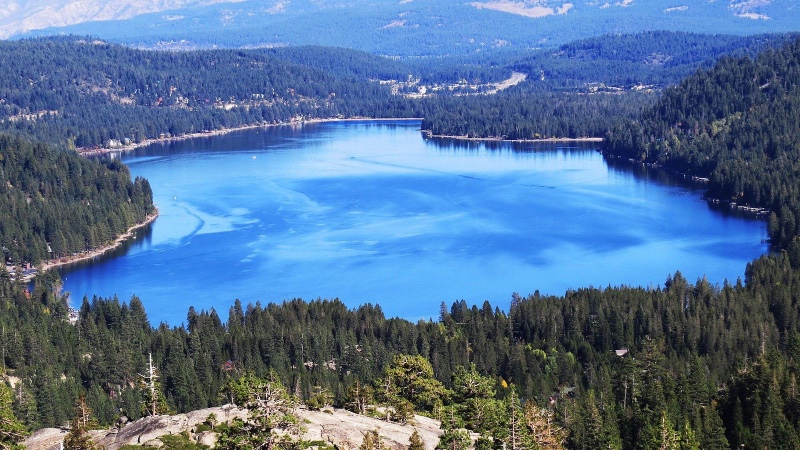 We are raising money because we care for trees!  Every dollar raised through this event will be dedicated for research and education for our tree care professionals in the west.
The 16th Annual Britton Fund Ride fundraising event is partnering with
the Western Chapter of the ISA's Annual Conference and Trade Show
in the majestic mountains of the Tahoe Valley, California.
Join us on May 8, 2023, and create your personal legacy
as we ride along side of the beautiful
Truckee River Legacy Trail and beyond.
This year's bike ride includes two fantastic routes. We have a 32-mile ride along the Legacy Trail from the Resort at Squaw Creek to the community of Glenshire and back. Cyclists may extend their journey for another 42 miles though the town of Truckee, over the mountains of Donner Pass, by the picturesque Donnor Lake, to Cisco Grove Gould Park then back to the Resort. In total, about 74 miles. Along the way, our tour will include a fun tree planting ceremony at a local elementary school. This gathering with children and teachers reminds us how important it is to care for our environment and maintain healthy trees for future generations to enjoy.
Join us! You can support our fundraising ride in the following ways: 
Sign up as a cyclist through our event fundraising site, Justgiving.com.

Donate on behalf of a cyclist through our event fundraising site, Justgiving.com.

Become an event sponsor and let us recognize your support with your name and logo on our cycling jerseys, marketing literature, and social media. Send us an email for more information info@admin.
Each cyclist is asked to raise $750 in pledges. Your generosity will help create an exciting and successful fundraising event and support the good work of our tree care professionals.
Visit our fundraising site today!
Here's what past riders have said:
It was incredibly fun! Great group of people, very easy going, good food, we raised so much money – very successful and rewarding experience.
Lots of great people I would probably not have had a chance to get to know otherwise. Beautiful setting. Wonderful support from SAG. The choice of length of ride was really important to many people I spoke to.
You're riding for a great cause and it was inspiring to me all the donations I received from residents who wanted to support tree research.
A complicated way of having fun and feeling good about the world. Camaraderie is HUGE. Personal challenge is a driving, but daunting, force. I guarantee participating in The Britton Fund Ride will be a personal uplifting, invigorating experience for YOU!!